O iate de luxo Galaxy of Happiness foi projetado e construído pelo estaleiro Latitude Yachts na Letónia. Este luxuoso iate foi projetado designadamente para estabilidade em mares agitados.

É um iate com um magnífico e luxuoso design futurista que se acemelha a uma nave espacial. O objetivo deste projeto não é só impressionar visualmente, a eficiência, estabilidade e velocidade são fundamentalmente os seus objetivos finais.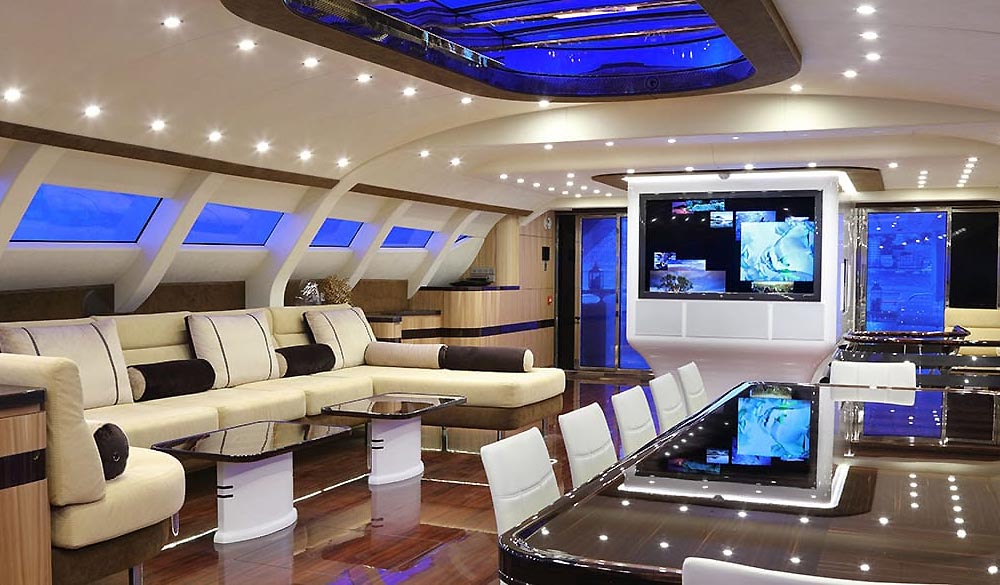 O Galaxy of Happiness de 53,3 metros e cor prata brilhante foi projetado e desenvolvido de acordo com o mais alto padrão de tecnologia e está equipado para cruzeiro com emissão zero. Possui uma qualidade interior admirável e é meramente extraordinário.

O interior do Galaxy of Happiness pode acomodar confortavelmente até 6 hóspedes, e capacidade para até 6 tripulantes. Apresenta um casco trimarã alimentado por 2 motores a diesel com uma potência de 2.600 cv.
O iate a motor Galaxy of Happiness é capaz de navegar confortavelmente a 24 nós e atingir uma velocidade máxima de 30 nós. Possui capacidade de armazenamento de combustível para um alcance o máximo de 2.300 milhas náuticas a 24 nós.